Pup Hood | Puppy Hood & Pup Play Gear
Pup Hood UK was created to share the passion for pup headspace with other trainees and experienced pups across the UK. Whether you're an Alpha Pup, Subby Puppy, or their handler, everyone is welcome at Pup Hood UK!
Premium Quality

We have created the design and manifested it from the highest quality materials available. The rest is up to you! Take it wherever you want to.

SHOP NOW

FREE Next Day Delivery

We offer discreet express delivery shipped from the UK which means you can enjoy your new hood in as little as 24 hours! FREE when you spend £50 or more.

SHOP NOW

Caring Customer Service

If you have any questions or concerns about a product or order that you have placed, our customer service team is always more than happy to help!

SHOP NOW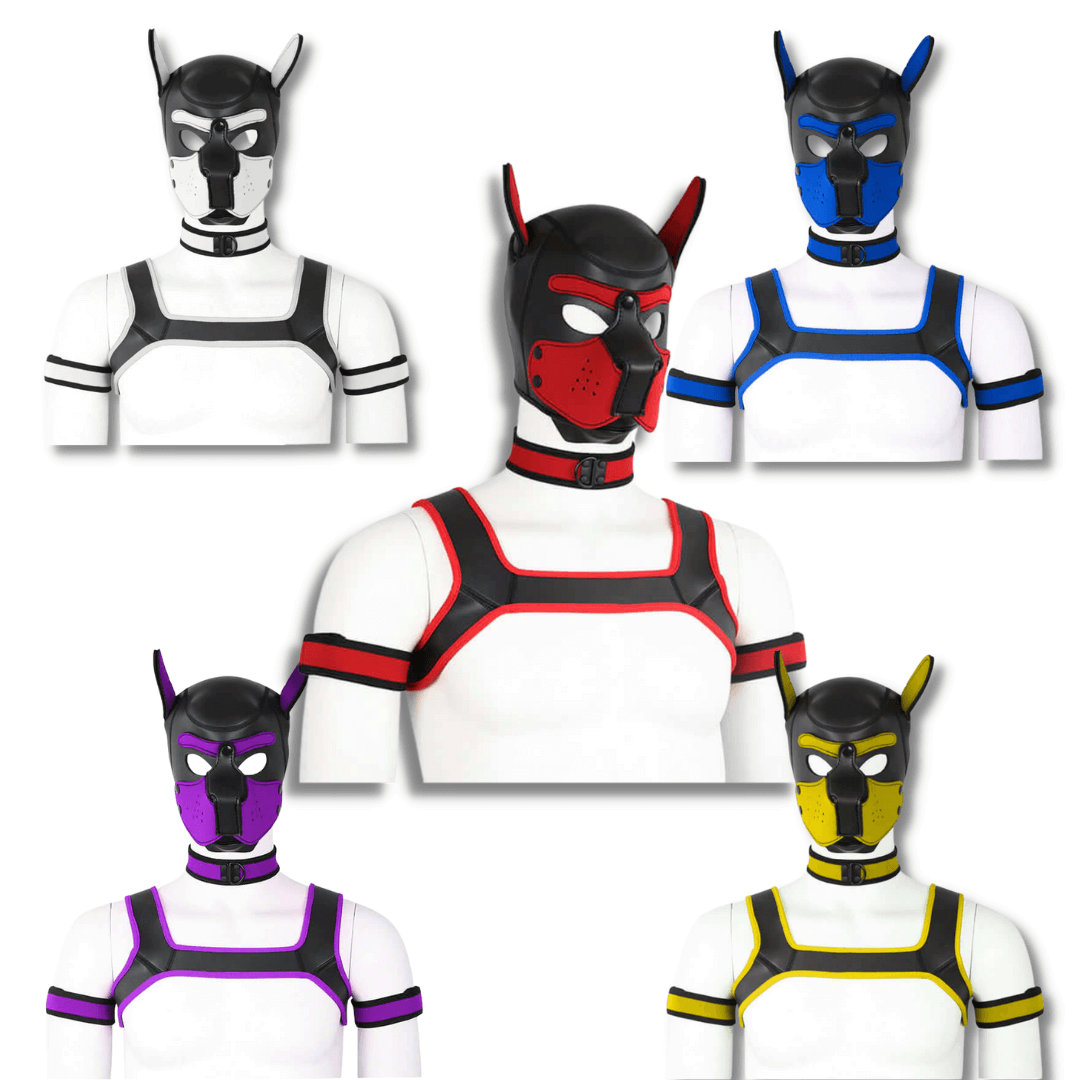 Check out our latest puppy play collection for the very best in unique and handmade pup hoods, tails, collars and complete sets.
SHOP FOR YOUR NEXT HOOD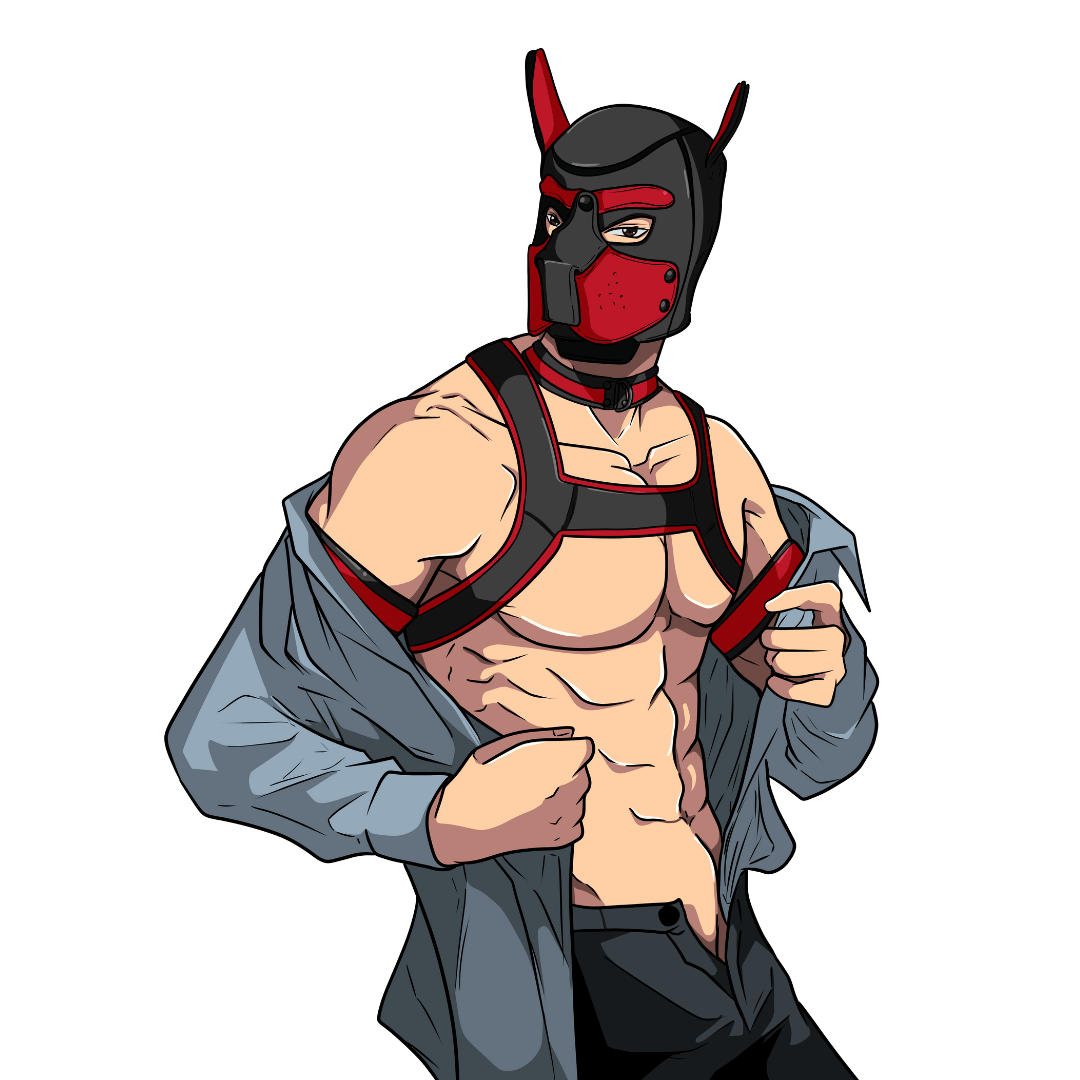 PUP PLAY EXPERTS
We have EXACTLY what you need whether you're an Alpha Pup, Subby Puppy or their Handler
SHOP NOW
About Pup Hood UK
At Pup Hood UK, we have your next (or first) pup hood, full pup hood pup play gear set, pup tail and pup collars to get you ready for pup-play and dog training. Our products are all made from the highest quality materials so they feel great and will last you for years of puppy playtime.
What does your pup hood mean to you?
For me personally, I feel a lot of different things when I wear my pup hood. Of course, some of that has changed over time, evolving with me as I grow as a Pup. At first, Pup space was just an opportunity for me to get away from the human world. I could put my hood on and forget about my human concerns and just enjoy pupping out.Over time this has definitely shifted. 
Now with my Alpha pup hood on I'm immediately thrown into a deep pup headspace. I'm more outgoing and much more confident in myself - I just love how I can be a fun loving and sometimes very naughty pup without regard for the opinions of others. My pup hood is simply sacred to me! At Pup Hood UK you'll find everything you and your handler could need or want to enjoy pup space and find your own soon-to-be-sacred pup hood. Check out our selection of masks and choose one of a number of colours to really let your pup personality shine through.
New to Pup Hoods?
Pup hoods are full-face masks that are worn during puppy roleplay. They allow the wearer to get into their role while also providing a similar sensory experience to other types of bondage masks.
What does Wearing a Pup Hood Feel Like?
When engaging in any type of roleplay, the most important thing is to really immerse yourself in the role. When it comes to puppy play, this can be difficult for both the pup and the handler because it takes a lot of imagination to fulfil those roles. Pup hoods and other accessories enable the pup to take on a whole other personality. We have hoods with different colours and designs so you can be any type of pup you like, from a shy, affectionate pup to an energetic troublemaker!
Our pup hoods also make it easier for handlers to treat their partners like real puppies. The hoods provide complete anonymity so handlers can forget who is under the hood and just lose themselves in the experience. Some pups like to wear their hoods 24/7 while others only wear them to play with their handlers or other pups. However you organise your puppy play, as soon as the hood goes on, you can assume your role immediately.
How to Choose the Right Pup Hood
Our pup hoods come in a variety of colours and designs so you will be sure to find one you like. They are all made from comfortable materials and have breathable, removable snouts which you can unbutton when it's time to eat. Some people like to collect a range of different pup hoods for different occasions, while others have one tried and tested hood which enables them to bring out their pup personality. Whatever works for you, we have the perfect hood for your puppy playtime!
You may also want to add some other accessories to your puppy outfit. We have some really cute buttplug puppy tails to choose from so that you can show your handler you're having a good time. Our tails are all made from the highest quality silicone so they are safe, comfortable, easy to use and clean. We also have an extensive range of ultra-stylish puppy collars with special rings so that your handler can attach a lead and take you for a walk (if you are a good pup, of course!). You're sure to find something to make your tail wag! If you need something we don't have right now, a quick email to me, Tom, at woof@puphood.co.uk will change that!
What are Pup Hoods Made From?
Our pup hoods are made from the highest quality leather/synthetic leather which means they are comfortable, durable and easy to clean. Our puppy collars are also made from leather/synthetic leather so they make the perfect accessory to match your hood. With a range of different colours and designs, you are sure to be the cutest pup in the litter!
When will my Pup Hood Arrive?
We deliver our pup hoods across the UK with all orders shipped from our UK warehouse within 24 hours. After you make an order with us, we will send you an email with a tracking link so you can follow your pup hood's journey. All of our items are delivered in 100% discreet packaging with no indication of what is inside so you can look forward to your arrival with total peace of mind. Click here for more information about our delivery options and timeframes.